tuxhorn offers supply fittings for all safety-related products that require high operating pressure. This ensures that a constant pressure is preloaded. The individual valves are available from a nominal size of DN 20. They are even available up to DN 50 for various ranges.
Automatic ventilation of a pressure vessel
An automatically ventilated pressure vessel according to DIN 4810 is filled, as well as ventilated and de-aerated, fully automatically by means of some safety mechanisms. The pump is switched by the pressure switch depending on the pressure level. Water is pumped from a borehole via a foot valve. Alternatively, an intermediate valve can be used to prevent a drop in the water column in the suction line.
The aeration valve ensures that the water is enriched with air during the pumping process, creating a constant air buffer in the upper third of the pressure vessel.
The air volume regulator releases the air from the storage tank
until the filling level is reached and the valve, actuated by a
float, closes tightly.
The visual control of the filling level is carried out via a level indicator.
safety fittings DN 15 to DN 50 for liquids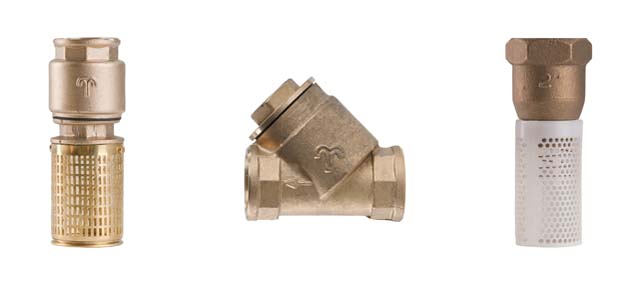 accessories for reliable operation of liquid pumps
tubra®
Filling level
fittings
Fittings for level monitoring and regulation
fittings for level indication of liquid containers, usable for liquids containing water and oil
tubra®
Fuel and gas fittings
fittings for use with oil- and
petrol-containing liquids