The compact pump groups tubra®-PGM/PGR for mixed and unmixed heating circuits from DN 20 to DN 40 and apartment stations with extensive accessories.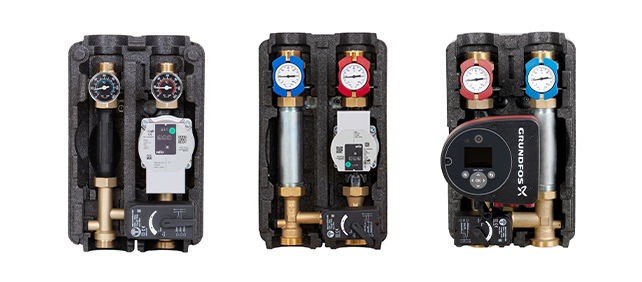 Universal fresh water stations tubra®-nemux and tubra®-FRISTA for hygienic hot water from 20 l/min to 500 l/min, from single family homes to large sports facilities.
Hydraulic units tubra®-eTherm with integrated control for thermal storage of photovoltaic power for self-consumption optimization.
Solar pump groups tubra®-PGS and solar transfer stations tubra®-ÜSTA for collector fields from 4 m² to 260 m².
Heating buffer tank with optimized interfaces for tuxhorn hydraulic groups and innovative stratification system.
Safety valves, pump fittings, level fittings and fuel fittings.